Ideally positioned to maximise business returns
Moree is located in north-west NSW, approximately one hour south of the Queensland border. It has three major highways in the region: Gwydir Highway, Carnarvon Highway and Newell Highway. Newell Highway is extensively used as the travelling route for the transport industry as well as for a thriving tourism trade that is seen everyday on this trail.
As the main transport link from Victoria through Western NSW into Queensland, the Newell Highway is one of the most critical transport roads in the state. This key freight route runs through the spine of country NSW and the completion of the Moree Bypass will make a huge difference to local communities, local and interstate motorists, and the road freight industry.
The Newell Highway bypass has removed trucks from Moree's commercial area in Frome Street, significantly increasing safety for local residents and promotes the efficient movement of freight on the Newell Highway south of the town.
This change to the road network places Moree Gateway in a strategic location to showcase the town on the Newell Highway and create a new commercial hub for both the region and visitors.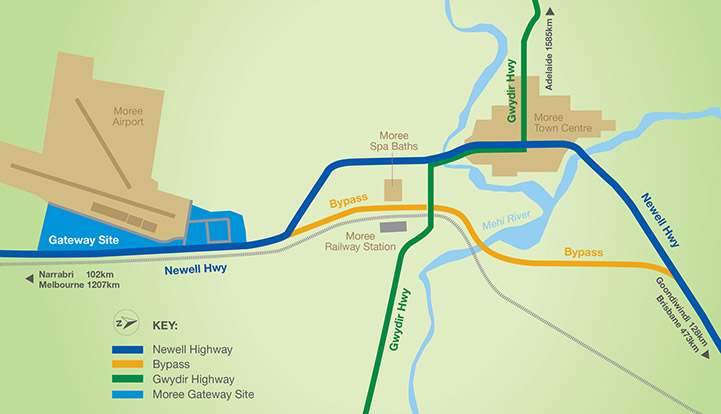 Traffic Distances Table
| | | |
| --- | --- | --- |
| Location | Distance from Moree | Travel Time (road) |
| Narrabri | 100.7km | 1hr and 6mins |
| Goondiwindi | 124.8km | 1hr and 20mins |
| Inverell | 141km | 1hr and 35mins |
| Coonabarabran | 220km | 2hrs and 9mins |
| Gilgandra | 314.4km | 3hrs and 18mins |
| Dubbo | 378.2km | 3hrs and 58mins |
| Peak Hill | 449.1km | 4hrs and 44mins |
| Brisbane | 473km | 5hours and 37mins |
| Parkes | 498.2km | 5hrs and 16mins |
| Forbes | 531.4km | 5hrs and 39mins |
| Sydney | 626km | 7hrs and 29mins |
| Melbourne | 1229km | 14hrs and 22mins |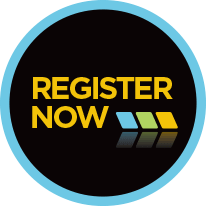 Latest News
Puma Energy opens 24-hour Travel Centre in Moree
> read more
Moree Gateway Energised With Puma Energy Sod Turning
> read more
Puma Moree Full Steam Ahead
> read more
Gateway Sale to Puma Energy Finalised
> read more